To help Catholic schools improve enrollment, retention and the quality of student experience in a focused, sustainable and systematic way, we assist with gathering, understanding, and acting on information from people who care most. Our assessment suite includes School Culture: Teaching and Learning surveys of students and staff, Student Experience survey, Graduating Students surveys, and Parent Feedback survey.
Understand Data
We will work with you to determine which surveys will best match your needs. You can choose one survey or implement multiple surveys to "triangulate" the information you will receive.
We will also assist with determining order of deployment, timeline for collection, and with communication with stakeholders to enhance buy-in and participation in the survey(s).
Most importantly, we will provide various levels and types of support for data reflection, communication of the results to stakeholders, and integration into improvement plans.
Act on Insights
The CSI assessments provide feedback on the quality of student and staff experiences: academic instruction, development of social and character competencies, learning environment and school culture, faith formation, as well as school responsiveness to parent priorities.
The results inform:
Enrollment and retention
Strategic planning and accreditation
Performance around NSBECS
Staff professional development
We can use the EWI™ Catholic School Improvement data we are collecting to show the accreditation board that we are making continuous improvements. It validates that we are heading in the right direction.
William W. Crist
Superintendent
Syracuse Catholic Schools

The Catholic School Improvement Parent Survey granted our Archdiocesan office a deeper understanding of the current climate in our schools. Not only did it offer a look within each unique school campus, it was helpful to review our aggregate data for a wider view of our current system. Reading the results gifted us a new perspective.
This is especially important as our Catholic schools value parents as our partners. The results of the climate survey fostered an understanding of our parents' celebrations and concerns, which strengthened our commitment to this partnership. Additionally, it was impactful that the domains of the survey are easily aligned with the NESBECS, ensuring our commitment to excellence in Catholic Identity, Academics and Operational Vitality.
Dené Hummon
Former Director of Recruitment and Enrollment
Department of Catholic Schools,
Archdiocese of San Antonio Schools
Arch/diocesan schools that have been using EWI Catholic School Improvement Surveys include: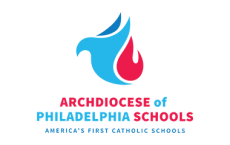 The data from the Catholic School Improvement Surveys have improved our retention efforts by helping us focus on the needs of our customer. Schools have used the data to develop marketing strategies that promote what our current customers tell us we are doing well.
The survey and data remind us we are in a customer service business.
Nick Regina
President, Melbourne Catholic High School
Former Deputy Secretary, Enrollment and Marketing,
Archdiocese of Philadelphia Schools