To enhance culture, improve competencies, and ensure optimal performance,
we have done the research and developed the tools to help you and your organization:
COLLECT DATA AND ACT ON INSIGHTS
Inform your organization's image, impact, improvement, and accountability efforts by gathering data from people who matter most.
The first essential step in performance leadership is gathering insights into the current state of your team or organization. Our assessment strategies are informed by theory and by over 20 years of our applied research in human and organizational development.
We will help you identify the trajectory of your team or organizational culture, understand insights, and plan action steps for improvement towards getting the competitive edge.
Our assessment process ensures legitimacy, confidentiality, and efficiency — as well as safety, trust, and fairness for all stakeholders.
LEADERSHIP
Clarity of expectations, habits, mindset, accountability
CULTURE
Intentional collective norms and habits
CHARACTER
Individual habits and competencies
PERFORMANCE
Highest level of excellence achieved with integrity
STRENGTHEN CULTURE AND COMPETENCIES
Act on data insights and leverage The ESSENTIALS™ to shape intentional culture and competencies focused on excellence with integrity.
We will help you unpack your mission and vision, clarify your current and desired states, communicate with clarity, and overcome resistance to change among your stakeholders.
Our field-proven tools and strategies will allow your team or organization to tap into the full potential of your culture, your people, and your mission.
Ultimately, we will help your leadership team build an intentional culture where the highest level of excellence achieved with integrity becomes the new norm.
Organizations large and small enhance their culture and performance with our tools and strategies: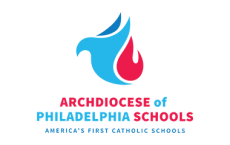 States and countries where organizations impacted
33
Professional development workshops and presentations
436
Countries where surveys implemented
13
Survey and other assessment reports delivered
1246